In March of 2021, a year into the pandemic, we decided to make plans to travel. Not only travel, but we went big and decided that international travel was the way to go.
Why would we even think that this was a good idea? Did we have a crystal ball allowing us to see into the future, specifically September? No, we didn't, but what we did have was opportunity and the pent-up need to get out and back into the world. I was tired of virtual traveling, Instagram inspirations and Facebook travel parodies. Exhausted from staring at 12 little boxes on a screen as an accepted means of communication, I thought, I am, after all, in the business of experiential and adventure travel. So why wasn't I doing just that?
We booked our tickets in and out of Colorado Springs, which was the best decision we made. Who wants to drive the I-25 Gap after returning from a 12-hour flying day where your day is eight hours ahead of your home time zone? Tip number one – PLAN. This goes for every trip you take, but especially for a trip into the unknown. Let's face it: planning is half of the fun. Get out the old Rick Steeves travel guide, map out things to do near your destination, or plan to branch out a bit while you are there.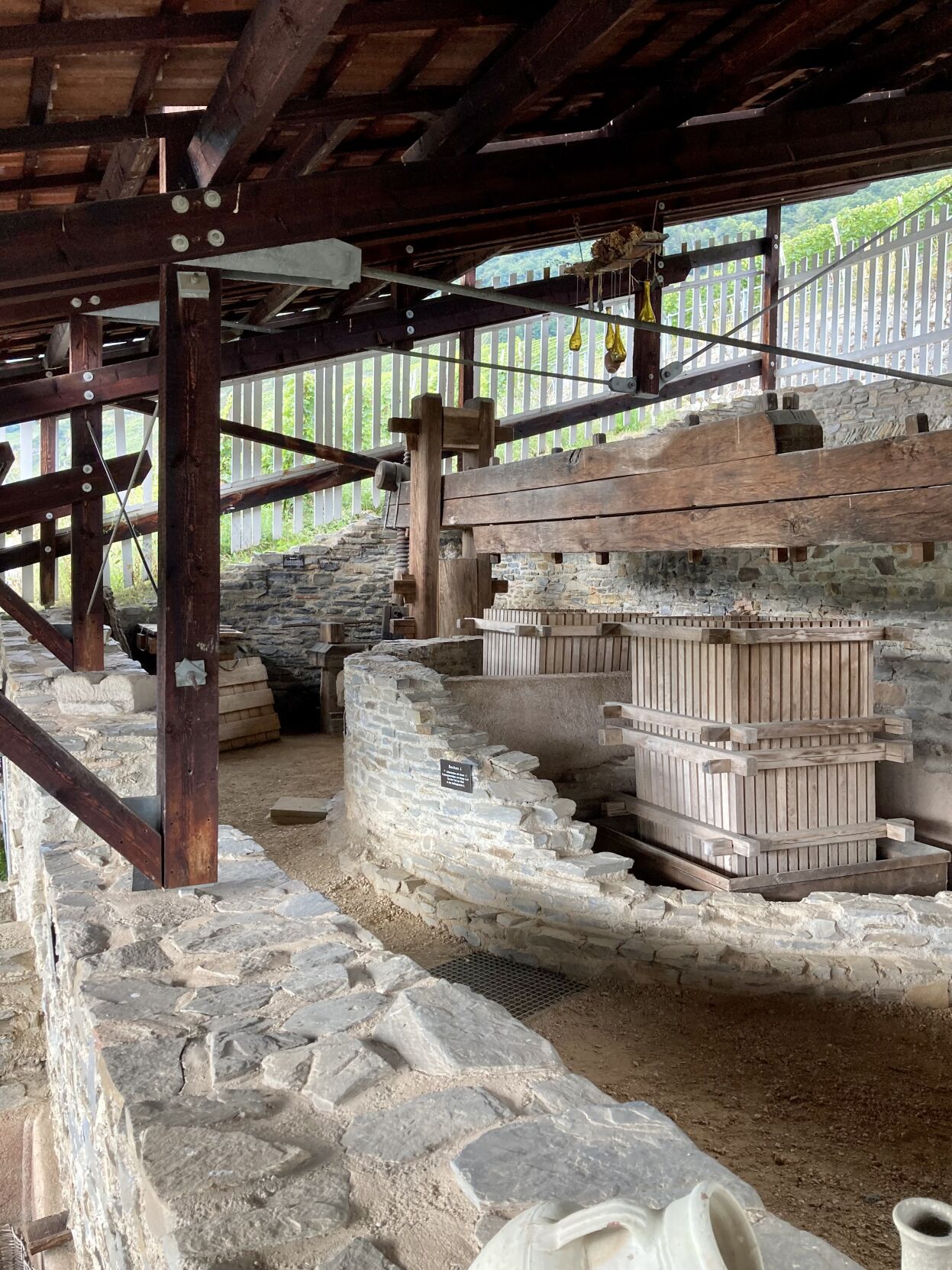 Tip number two, get the right mask. Yes, traveling these days requires mask wearing. The N-94 mask by BOTN was a winner. I came across these via a colleague's recommendation. Super comfortable, 3-D design, but doesn't look like a duckbill. They come individually wrapped so you can stash them in everyone's carry-on.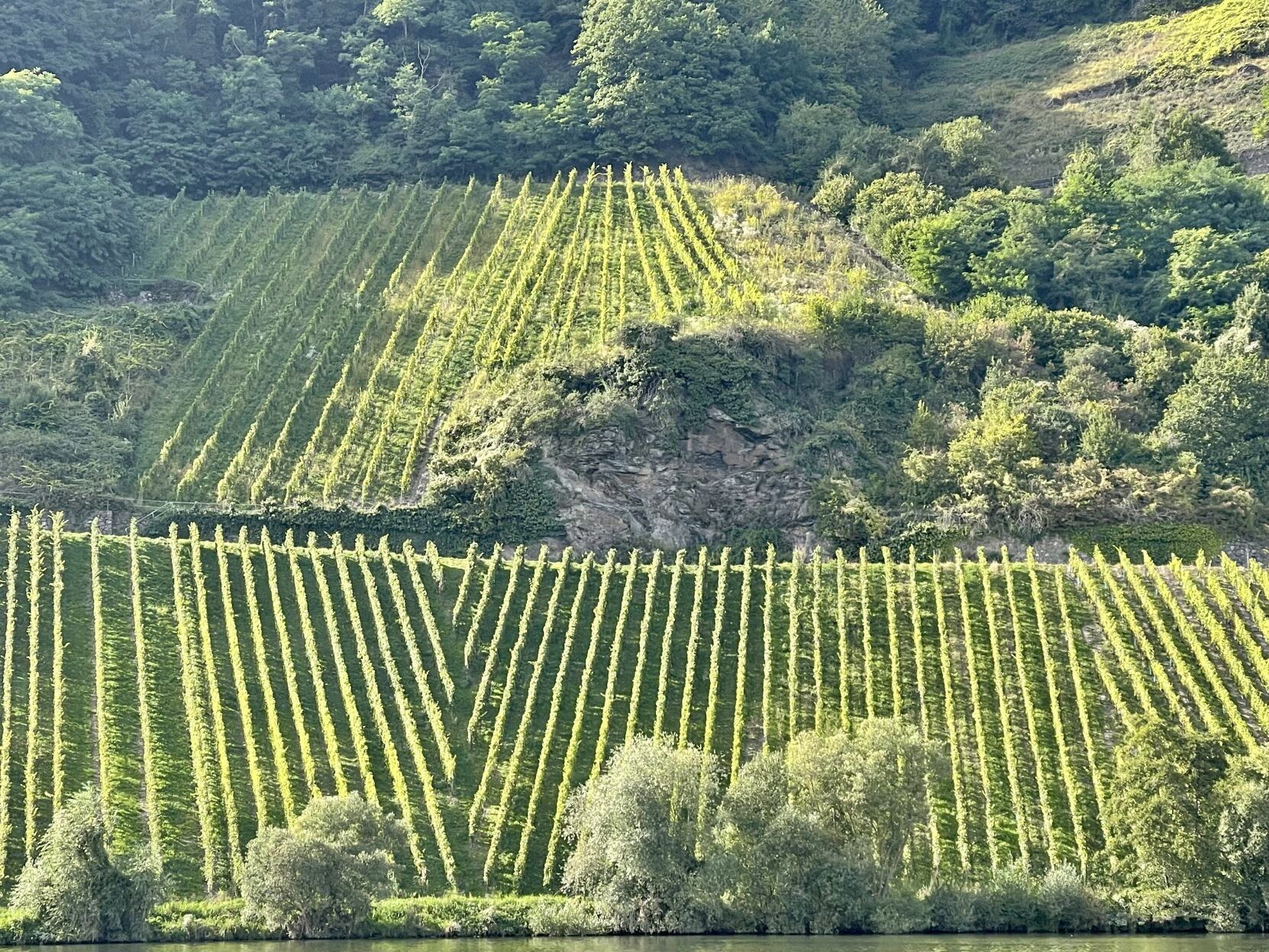 Tip number three, have plenty of Euros on hand. I know this sounds like something you wouldn't forget, but you'd be surprised. Many small villages don't take cards, so refer to tip one, PLAN ahead. The little coffee shop/bakery that we frequented has it clearly marked: NO CARDS. So have a stash of Euros in your travel wallet, because it's not easy to find a place to exchange your American currency. Of course, you can find an ATM, but the fees and exchange rate are never great.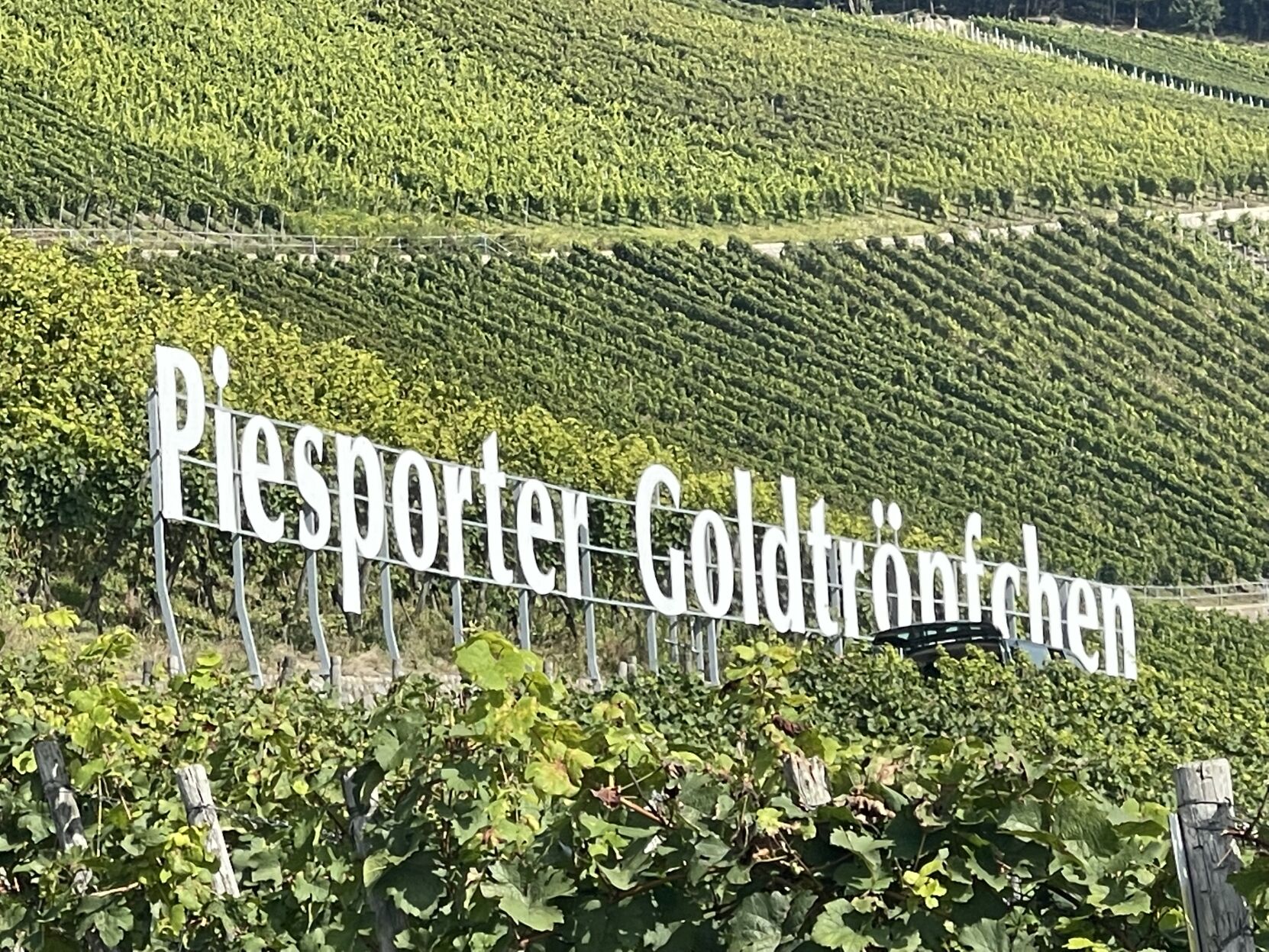 How did we get around? We rented a car, and my husband braved the Autobahn. We thought we got a great deal, 10 days around $200+ for a car that was billed as a car that comfortably accommodates four adults and five pieces of luggage. Well, I am not sure what kind of luggage fits with the car that we rented, but it certainly wasn't what we packed. Our Skoda SCALA was the same size as a Ford Focus. I take that back — it was smaller. My husband had the largest suitcase of the four of us. Thank goodness we didn't pack the hard-sided case; it would have been a Chevy Chase "National Lampoon's Vacation" moment. My in-laws were much smarter and shared a duffle bag. Car size aside, we smooshed everyone and everything in. One thing to keep in mind is the fact that U.S. car insurance doesn't transfer to the EU, and the addition of the insurance was a tidy sum, so be prepared for sticker shock.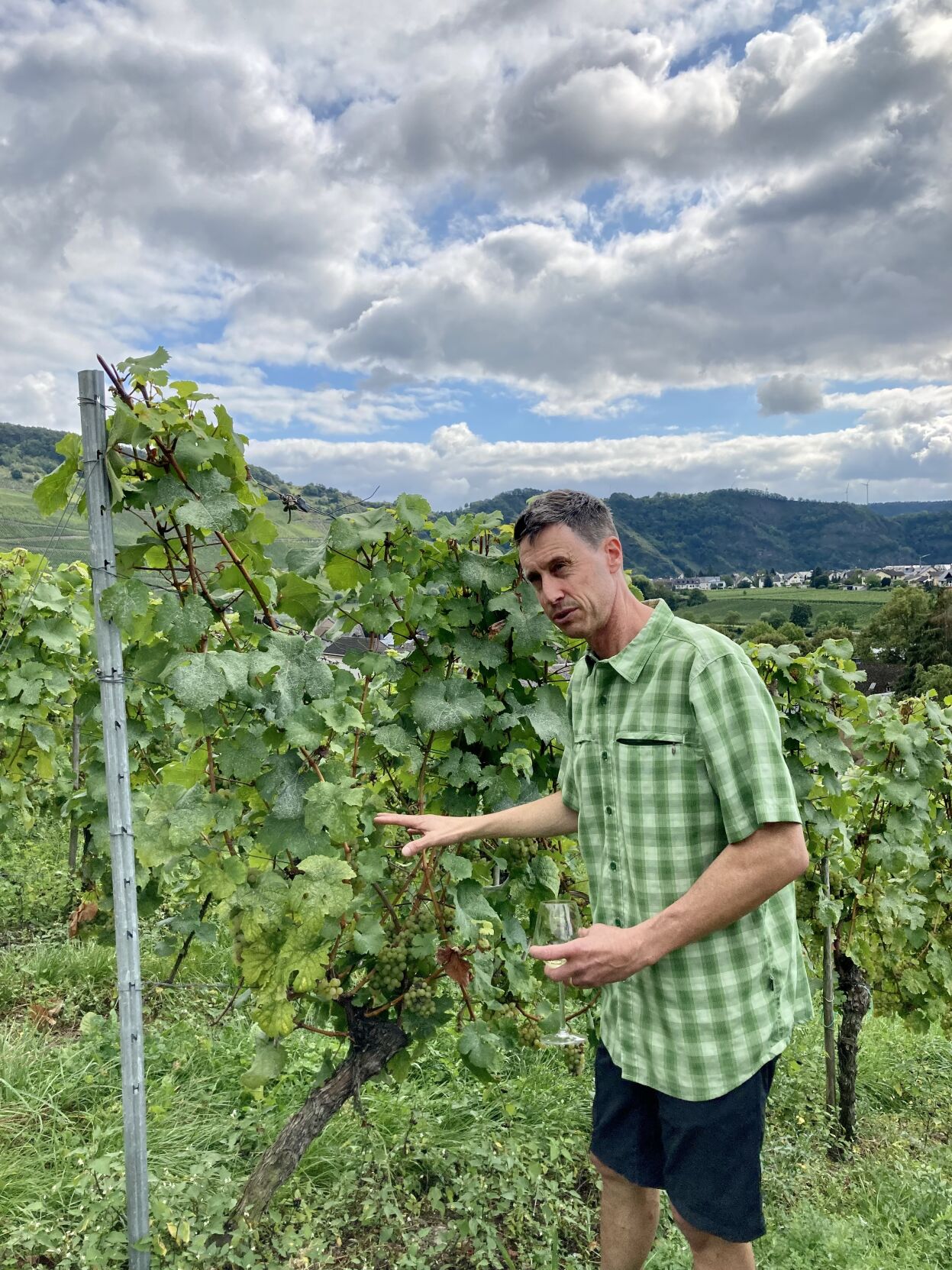 Where did we go? A friend of ours and an Air Force Academy graduate bought a home in Neumagen-Dhron. Say that three times fast and I am sure that you are scratching your head and asking yourself, "Where is that, and why would Krista go there?" I'll tell you why: we VRBO'd it, the price was right and drumroll … it's the oldest wine region in Germany, founded by the Romans over 2,000 years ago, and the homes in the older sections are built over Roman architecture. Our host Radlerhof Schmidt's home is built over one such Roman treasure. It's his own wine cellar, and, for the duration of our trip, it was ours.
Neumagen Dhron is one village over from Piesporter Goldtröpfchen. This is a famed region of German winemaking — prized perfection in a glass. Typically, we don't celebrate this region here in the States, but let me tell you each little family who is farming the land, harvesting and producing this lauded nectar is celebrated by all of us who seek this proprietary region.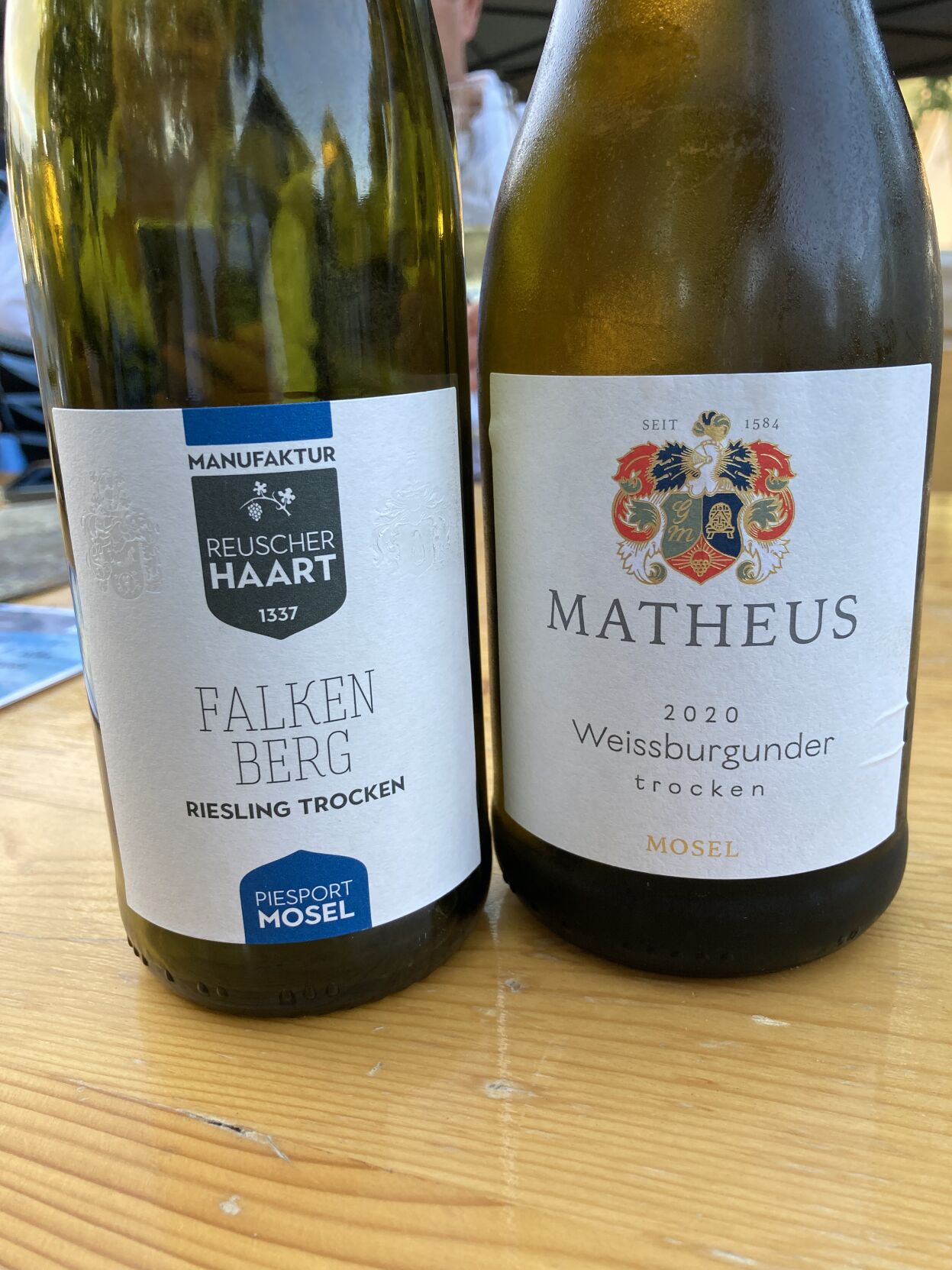 Some winemakers we visited (some more than once) include Hain, Haart and Himmerroder Hof. You will not be disappointed in this wine — from dry to sweeter, there is something for everyone and nary a blue bottle in sight.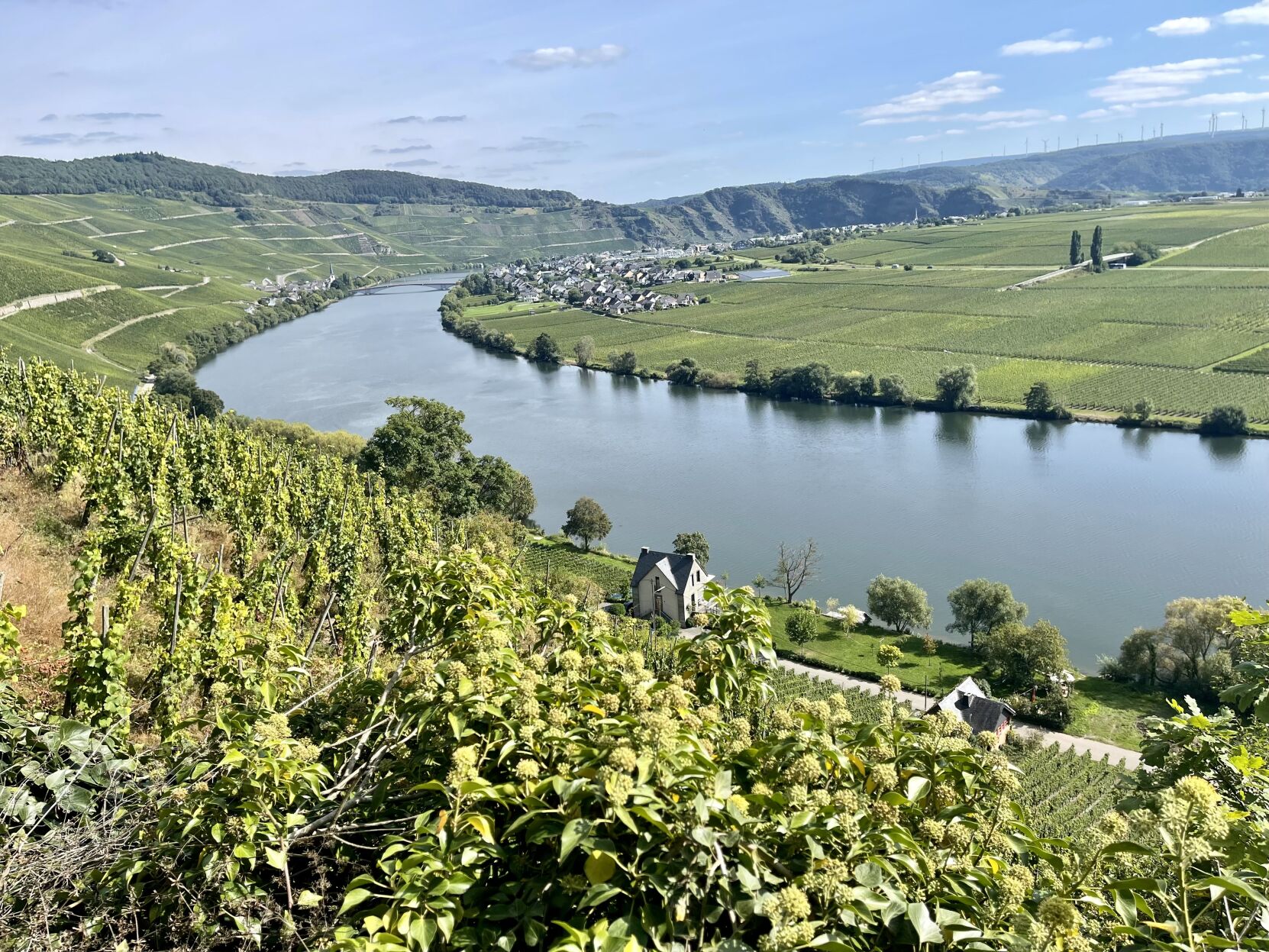 Did I forget to mention the extensive bicycle trail system? Up and down, along the Mosel River for miles and miles, you can bring your own bike, rent an e-bike, or walk along this breathtaking waterway from village to village. We rented our E-Bikes in the little village of Neumagen from the RV/Caravan park on the famed river, and, as a group in our 50s, we were the youngest by 20 years. The locals and tourists not only rode bicycles/E-bikes, I even saw a few septuagenarians riding scooters, traversing by foot and taking in the beautiful region not frequented enough by non-EU tourists. They love being outdoors as much as we do, and they honor it; you'd feel right at home.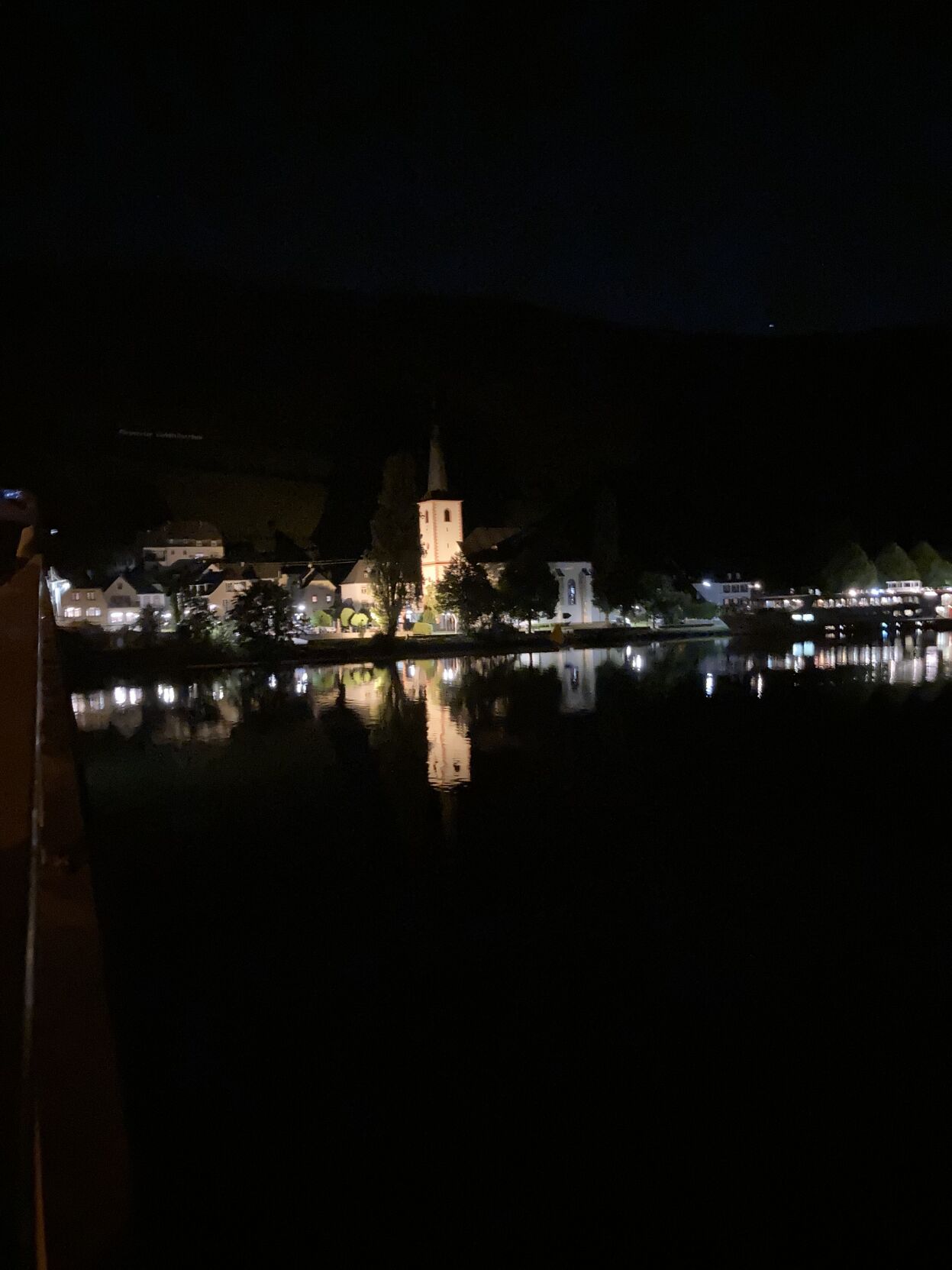 Be prepared to show proof of vaccination or a negative COVID test. This is not going away anytime soon. Same with QR codes: get ready to scan, and don't take offense when they ask you to fill out a simple piece of paper. The rules of travel may have changed, but the goal is the same: don't let life pass you by. Get out there and "Carpe Diem" your own day.
International travel may seem like a daunting thought, but it's very doable. Whether you dip your toe across continents or take a drive up Lake Avenue to visit your own slice of Italian inspired luxury, take it from me: be a Scout and be prepared.
Krista Heinicke is the public relations and communications manager for The Broadmoor. Her familiarity with The Broadmoor extends to 1984 when she came to Colorado Springs to train for ice dancing at the original Broadmoor World Arena. Prior to working at the hotel, Heinicke co-owned a Chez Pierre and has lived in the Broadmoor area since 1989. She is a graduate of the University of Colorado at Colorado Springs. Contact Krista at [email protected].